If you're looking for a house removal company to help with your move, then it's important to know what to look out for. You want a reliable and trustworthy company that will be able to provide high-quality service at an affordable price. To ensure that you get the best possible deal on your moving needs, there are a few things you should keep in mind when selecting your removal company:
What accreditations does the company have?
Does the removal firm offer packing services?
How much notice do they need before they can start work on my move?
What is their cancellation policy?
These are all questions that people often ask themselves when selecting a house removal company – so make sure you don't miss anything!
Why The Sudden Urgency?
On average, 100,000 people in the UK are moving home each and every month, which means that demand for quality removal services is sky-high and it's getting difficult for homeowners to find a company they can rely on.
So what has caused this sudden rise?
The fact that the holiday from stamp duty is due to come to a close in September, which means that people are making a last-minute dash to complete their move before the deadline.
This has led to more people using removal companies that have less than great standards of service, which in turn means that they will be having bad experiences with firms who are not as reliable or trusted as others.
How Can You Protect Yourself From Cowboy Removal Services?
First and foremost, make sure to research the removal services you're looking at and check if they are part of any trade organisations that provide guidelines they have to follow when completing your service, some examples of associations to keep in mind are:
British Association of Removers (BAR)
Association of Independent Movers
The Furniture & Home Improvement Ombudsman
How Does An Ombudsman Sign-Up Impact You
If the removal service that you use has signed up with Ombudsman, then there are some key details we've outlined here that you should keep in mind.
Ombudsman is something that home removal companies can sign up to, which means that if something does go wrong during the course of the service they provide you, such as conflicts of opinion about the quality of the service provided, Ombudsman can act as an unbiased adjudicator, and has the ability to provide complainant parties with up to £10,000 in compensation.

Do They Offer Basic Insurance Coverage?
Being a part of these groups is just one aspect of the removal company's service that you need to look into. You should also make sure to check if they can cover you with basic insurance, so in the event any valuables are broken or lost during transportation, you're insured for this worst-case scenario.
This can actually be connected to packing services – i.e. if you get a professional to cover your packaging, there may be a better level of insurance coverage available to you.
Alternatively, if you go down the DIY route for packing, make sure to check your contract's finer details, to make sure that you will still be covered by the insurance if you do the packing yourself.
What Should You Keep In Mind Before Making A Decision?
Before you jump headfirst into choosing your removal service provider, there are 5 key things you should keep in mind to make sure you get the best level of service possible.
Ask for References – Don't just immediately think that going for the cheapest option will pan out, you need to do make sure they are reliable.
Check for Accreditations – See if they are part of the Ombudsman scheme or have signed up to any trade organisations, which shows that they have guidelines they need to operate within.
Do you need a packing service? – And can the companies you're looking at working with provide that, there is potential it may cost more, but it can also be a great reliever of stress, knowing that your valuables will be packed away by professionals.
Any deposits you need to keep in mind? When you're getting a quote (get a minimum of 3!) and also make sure to ask about what level of deposit is needed, so you can have your finances in order without any unnecessary last-minute panic or rush arrangements.
Itemised Billing – A printed breakdown of how much their removal service is going to cost will help you to see what you're actually being quoted for and if it covers the scope of your needs.
Keep in mind that the distance between your old house and your new home is going to have an impact on the total bill you end up with, as well as any measures that may have been put into place relating to COVID-19.
What To Avoid When Choosing Your Home Removal Service:
Trading websites and social media can be host to a range of information, but getting in touch with a man-with-a-van to cover your home removal needs can lead to issues.
These type of deals tend to be more under the table situations, where you don't have anything specific confirmed in writing, and don't really know what you're being quoted for.
A home removals service that you can rely on would make sure to fully understand the scale and scope of your project before moving onto the quote, something they usually complete with a physical or virtual walkaround of your home.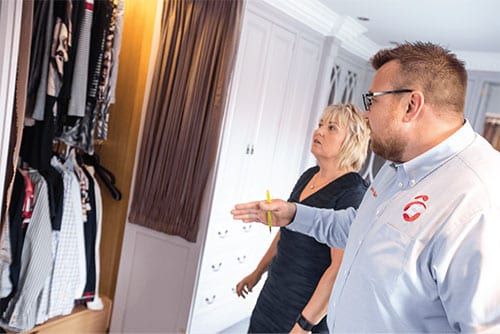 Final Comments
Although the temptation to move before stamp duty comes back into play in September may be tempting, it is still key to make sure that you are working with a removal service that you can rely on.
Recognising exactly what you're paying for, shopping around when it comes to quotes, and knowing what to look out for when choosing a home removal service is invaluable.
This blog has been an overview of what you need to know about the latest trends in the house removals industry, and what you should be looking out for when it comes to choosing a removal company.
If you're unsure of how we can help with your next move or if would like more information on any topics covered then please feel free to email us at info@steelesremovals.com or call us on 01780 433908